Cross River Rail
Brisbane, Queensland, Australia
Transforming the Rail Network of SouthEast Queensland in Australia
1st July 2019
Financial Close
2019 - 2024
Construction Period
29.5 years
Concession Period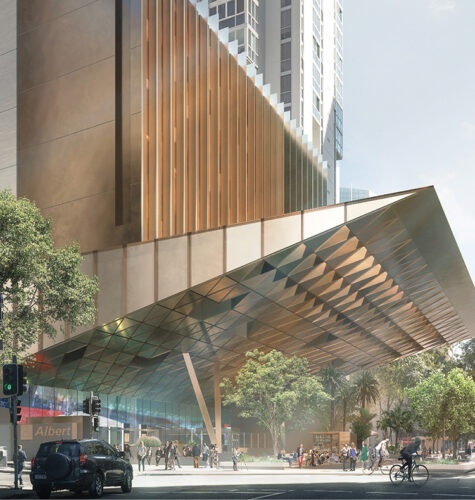 The background
The population of South-East Queensland in Australia has grown significantly within recent years and is expected to reach 4.9 million by 2036. Investing in better transport connectivity is crucial to connect high-growth residential areas, boosting economic growth and employment for Queenslanders for years to come. 
 The Queensland Government is delivering Cross River Rail which will transform the way people travel across Southeast Queensland. Cross River Rail is a 10.2 km rail line between Dutton Park and Bowen Hills which includes 5.9 km of twin tunnels under the Brisbane River and the Central Business District (CBD).  
Pulse consortium is delivering the underground section of the project, including the tunnels from the southern portal between Dutton Park and Boggo Road stations and the northern portal at Normanby between Roma Street and Exhibition stations, as well as the construction of four new, state-of-the-art underground stations at Boggo Road, Woolloongabba, Albert Street and Roma Street.  
The concession period consists of a 29.5-year PPP arrangement between Pulse Partnerships Pty Ltd, of which Invesis Cross River Rail BV holds 15% of the shares and provides 15% of equity.
Client
Cross River Rail Delivery Authority
Capital Value
€2.4 billion
Sponsor/Investor
Invesis, Pacific Partnerships, DIF and Ghella
Engineering, Procurement and Construction (EPC)
CPB Contractors, BAM, Ghella Pty Ltd, and UGL Engineering Pty Ltd (CBGU)
Operations and Maintenance (O&M)
UGL Engineering Pty Ltd
Business value
Cross River Rail represents a major investment in rail infrastructure within Australia's third largest city. It is Queensland's first project to be delivered under a Joint-Control Integrated PPP Model. 
The project will play a significant role in improving accessibility to and from Brisbane's central business district (CBD), connecting rapidly growing residential and employment areas.  
 Cross River Rail will unlock an existing bottleneck in Brisbane, creating additional capacity to increase train operations as the population grows. As a result, public transport will become a more integrated option for the whole region, helping to ease congestion pressure on major arterial roads. 
Key features
By using the PPP contract approach and partnering with Pulse Partnerships Pty Ltd, the project; 
won the 2022 IABC Gold Quill Award for the Community Relations category – Cross River Rail received the award for excellence in community and business engagement through various communication mediums

Tunnel, Stations and Development (TSD) PPP team has built an apprentice and traineeship program for the underground environment, engaging 84 apprentices in underground works – representing 32% of the workforce, this is approximately 4.5 times the national average

won the prestigious PFI award category 'Asia-Pacific Transport Deal of the Year' in 2019