Projet ferroviaire souterrain Cross River Rail
In June 2019, the Cross River Rail Delivery Authority awarded Invesis, as part of the Pulse consortium, the Cross River Rail – Tunnel, Stations and Development (TSD) public private partnership (PPP) project.
The Pulse consortium comprises Invesis, Pacific Partnerships, Ghella, DIF, BAM, CPB Contractors, Ghella Investments and Partnerships, and UGL.
Faire défiler Plus d'info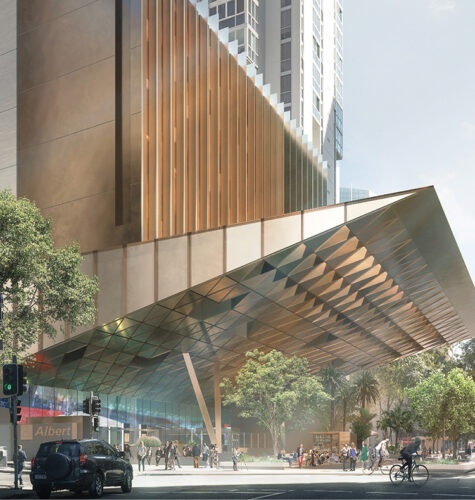 The problem
Cross River Rail is a 10.2 km rail line between Dutton Park and Bowen Hills which includes 5.9 km of twin tunnel under the Brisbane River and the Central Business District (CBD). The Pulse consortium will deliver the underground section of the project, including the tunnel from Dutton Park to Normanby and the construction of four new, state-of-the-art underground stations at Boggo Road, Woolloongabba, Albert Street and Roma Street.
Faire défiler Plus d'info
$
5.4
Billion
State investment
The solution
By delivering a second river crossing as well as two new CBD stations, the Cross River Rail project will unlock the bottleneck into the CBD, allowing more trains to run more often and enabling a turn-up-and-go public transport system across the entire region. By integrating with roads and bus services, the project enables easily accessible transport system for the whole of southeast Queensland.
The project contract was finalised in July 2019 and major construction commenced in late 2019. Construction completion is anticipated in 2024, after which a detailed commissioning and testing program will begin.