Nos projets et notre expérience
Nos équipes, composées d'une centaine d'experts en infrastructures et en financement de projet, aux Pays-Bas, au Royaume-Uni, en Irlande, en Allemagne, en Belgique, en Australie et en Amérique du Nord, ont une cinquantaine de projets finalisés à leur actif pour une valeur en capital de 12 milliards d'euros.
Nos équipes sont expertes des projets d'investissement et de construction d'infrastructures voués à améliorer le quotidien des citoyens : routes, ferroviaire, infrastructures maritimes et hydrauliques, tunnels et ponts, mais aussi hôpitaux, établissements scolaires, bâtiments administratifs, sans oublier les infrastructures de demain : les réseaux numériques, la transition énergétique et les solutions pour lutter contre le changement climatique.
Availability model – A10/A24 Neuruppin to AD Pankow
Germany
Supporting the German Ministry of Transport to deliver on the enhanced A10/A24 motorway
Plus d'info
Afsluitdijk
Pays-Bas
Nous gérons la reconstruction de la digue afin de protéger une grande partie des Pays-Bas des risques d'inondation. Cela suppose de fabriquer la station de pompage la plus importante d'Europe et de recourir à des nouvelles techniques, comme les blocs de béton Levvel pour renforcer les flancs de la digue donnant sur la mer des Wadden.
Plus d'info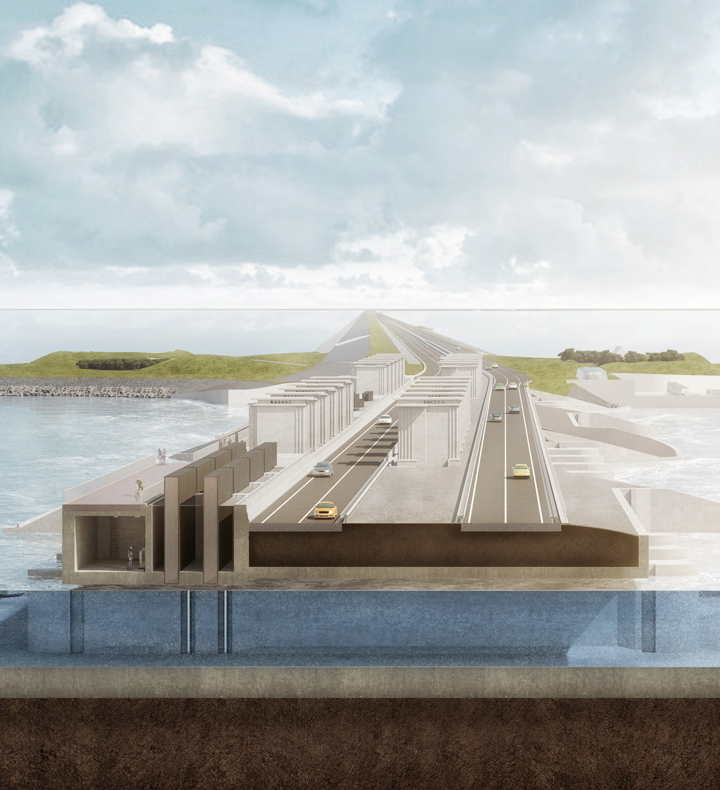 Tunnel Silvertown
Royaume-Uni
Le tunnel Silvertown de Londres a vocation à préparer la ville à l'augmentation attendue de la population et à atténuer les problèmes chroniques de congestion du trafic et de qualité de l'air en approche du tunnel Blackwall. Dans le cadre du consortium RiverLinx, nous sommes chargés des phases d'étude, de construction, de financement, de mise en service et de maintenance du projet pour Transport for London (TfL).
Plus d'info
Global projects
We deliver and manage projects in the transportation, social infrastructure and water infrastructure sectors, with access to international expertise combined with local knowledge and presence through our shareholders.