Onze projecten en ervaring
Ons team van meer dan 100 hoogopgeleide experts op het gebied van infrastructuur en investeringen, heeft Financial Close bereikt voor 50 projecten met een waarde van meer dan € 12 miljard, vanuit vestigingen in Nederland, het Verenigd Koninkrijk, Ierland, Duitsland, België, Australië en Noord-Amerika.
Wij zijn experts die de leefomgeving wereldwijd willen verbeteren met duurzame infrastructuurprojecten, variërend van wegen, spoor- en waterwegen, maritieme infrastructuur en tunnels en bruggen, tot ziekenhuizen, scholen en overheidsgebouwen, maar ook de infrastructuur van de toekomst, zoals digitale netwerken, oplossingen voor de energietransitie en om de gevolgen van de klimaatverandering tegen te gaan.
Availability model – A10/A24 Neuruppin to AD Pankow
Duitsland
Supporting the German Ministry of Transport to deliver on the enhanced A10/A24 motorway
Meer te weten komen
Afsluitdijk
Nederland
Wij leiden de uitgebreide verbouwingswerkzaamheden aan deze tientallen kilometers lange dam die grote delen van Nederland moet beschermen tegen overstromingen. Het project omvat de bouw van het grootste gemaal van Europa en innovatieve oplossingen zoals de toepassingen van tienduizenden speciaal ontwikkelde, tonnen wegende Levvel-blokken, die worden gebruikt om de dam aan Waddenzee-zijde te versterken.
Meer te weten komen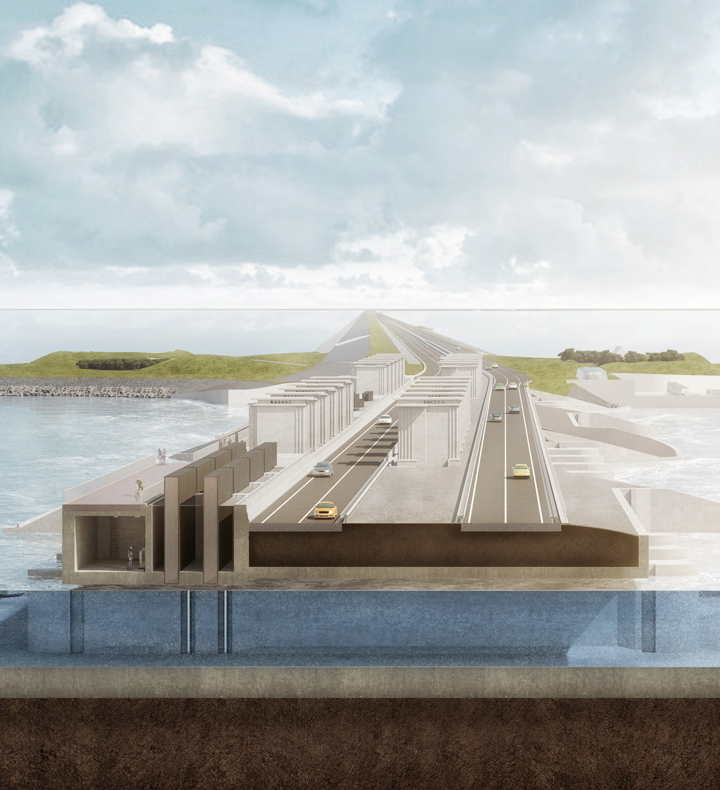 Silvertown Tunnel
VK Verenigd Koninkrijk
De Silvertown Tunnel in Londen is een stuk essentiële infrastructuur om de stad voor te bereiden op de toekomstige bevolkingsgroei en om de chronische verkeersopstoppingen en de slechte luchtkwaliteit rond de bestaande Blackwall-tunnel te verlichten. Als onderdeel van het RiverLinx-consortium beheren wij het ontwerp, de bouw, de financiering, de exploitatie en het onderhoud van het project voor klant Transport for London (TfL).
Meer te weten komen
Wereldwijde projecten
Wij leveren en beheren projecten in transport, gebouwen, water en maritieme sector, met toegang tot internationale expertise gecombineerd met lokale kennis en aanwezigheid.